ICE MACHINE CLEANER AND SANITISER
The AerisGUARD Ice Machine Cleaner is a patented one step cleaning and sanitising product with a multi-enzymatic formulation that is designed to be the best practice application for the cleaning and sanitisation of ice machines.
The cleaner digests Biofilms releasing bacteria, fungi and other contaminates while sanitising in a single process.
Contamination is then readily flushed from the ice machine during final rinsing.
AerisGuard Ice Machine Cleaner Sanitiser is pH neutral, and provides :
Reduced risk of ice contamination as biofilm detachment is known to spread dislodged contaminates to the contents of the ice machine.
Asset life due to non-corrosive nature of the product.
Much safer for the person undertaking the cleaning of the ice machine – significantly lower OH&S risks involved.
Bacteria/Viruses known to contaminate ice cubes:
Cholera
Typhoid fever
Salmonella
Legionella
E. coli
Shigella
Mycobacterium
Hepatitis
Norovirus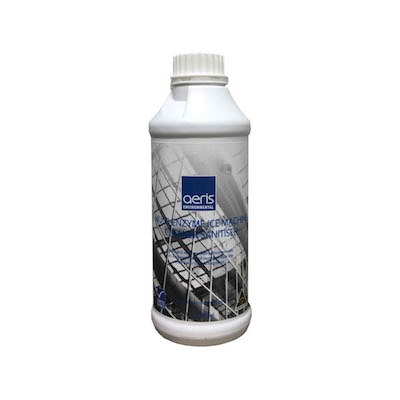 Product Code
Description
Dilution Rate
Application Rate
01-04-00099
1L Bottle
1:50 with water at 45-65ºC
Applicate specific to machine size.
For application process please refer to Aeris IFU doc 014